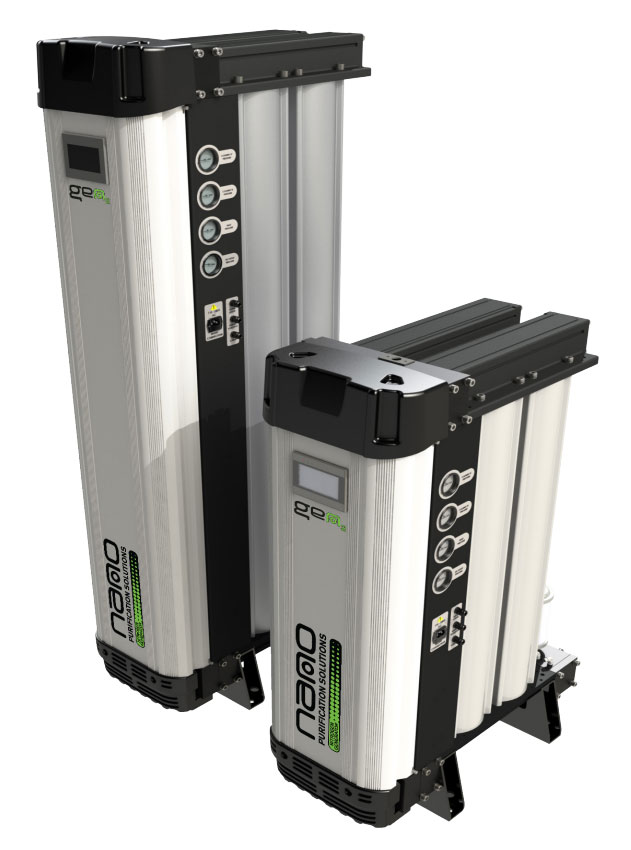 Purity: Up to 99.999%
Capacity: 0.9 m3/hr to 200.03 m3/hr
Operating Pressure: 6-10 Bar

On Site Nitrogen Gas Generator Solution
Global Cynax Bangladesh Ltd. Introduces Nitrogen Gas Generators by Nano Purification Systems of United Kingdom (UK).  Nitrogen gas generators allow users to produce in-house nitrogen inexpensively using an existing compressed air system without any hassle.
Nano Purification recognizes the importance of having a safe, reliable and cost-effective supply of high-purity nitrogen. GEN2 PSA nitrogen gas generator meets the increasing demand for high quality complete packaged solutions which save energy and time while fulfilling the needs of their intended application.
Few idle industries to use nano GEN2 PSA nitrogen gas generators includes:
Food (MAP)
Beverage (bottling)
Plastics (PET)
Pharmaceutical (product transfer)
Chemicals (blanketing)
Laser metal cutting (burring reduction)
Fire prevention (eliminating combustion)
Electronics (wave soldering)
Traditional nitrogen gas generators often require installing and operating an external desiccant dryer. The innovative nano GEN2plus PSA nitrogen gas generators feature an integrated dryer cartridge which eliminates the need for a pretreatment dryer of any type. The integrated drying system reduces purge loss by approximately 20% and reduces pressure drop by 10 psi or more which provides significant energy savings over a traditional nitrogen generation system.