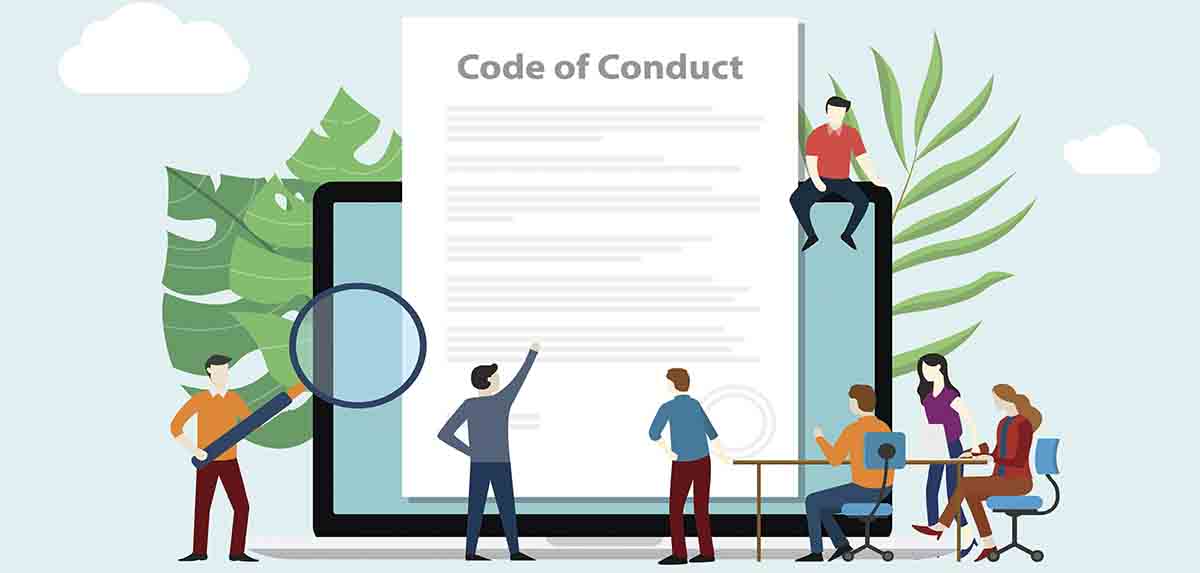 Code Of Conduct
Business Ethics:
Represents world class quality products & services all time. 
Global Cynax always respects & abides by the rules and regulations of Principal companies. 
Never engages in the handling of counterfeit products. 
Does not engage in any form of corruption including brinery.
Global Cynax adheres to the laws of Bangladesh. Business operation is conducted according to local & international laws.
Working Ethics:
Global Cynax treats all employees equally, fairly with respect regardless of race, religion, gender, cast & political affiliation.
Do not engage in or support the use of forced labour.
Are committed to offering safe and healthy workplaces for all employees.
Do not engage in or tolerate the use of child labour.
Ensure that wages meet at least the legal or industry minimum standard.
Comply with applicable laws and industry standards on working hours.
All employees get chances to compete for the job opportunity.
Ensure that all data & information of employees is treated with strict confidentiality.
Social Responsibility:
Global Cynax believes that we have some essential duties & responsibilities towards our society. Therefore we invest a significant amount of funds in an orphanage centre for the rehabilitation of poor orphan boys & girls.